'Launching in America was the best decision we ever made' - Robyn Exton, Dattch
20 QUESTIONS: The founder of the women-only dating app talks about her plans to move to the US and why she wants to rename her business.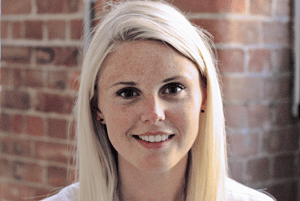 1. IF YOU HAD DONE SOMETHING ELSE WHAT WOULD IT HAVE BEEN?
I was working in branding and marketing, so I'd have carried on with that. I wanted to understand how to run an agency - I was interested in the finances and strategy behind it.
2. WHAT ELSE WOULD YOU NAME YOUR BUSINESS?
It would be something people could spell, because at the moment that's the biggest problem with our name. Something that sounds less like Snatch, because that's what we get asked all the time.
3. IF YOU COULD BE BASED IN ANOTHER CITY WHERE WOULD IT BE?
A very pertinent question - we are moving location. We're looking at American cities at the moment. We've had such a great response from the users there.