LAUNCHPAD: 92% Small Businesses Cautious About Hiring Full-Timers
Growth may be on the up, but small businesses are still not sure about this whole recovery thing.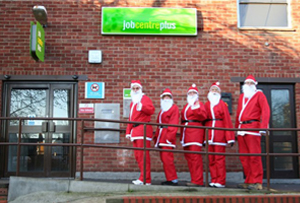 If a business is feeling uncertain about the future, hiring lots more staff probably isn't top of its list of priorities. Small businesses, then, look as if they still feel like they're on shaky ground – 92% of them are cautious about adding more full-time staff in the next 12 months.

The survey of 500 small company 'decision makers', commissioned by online freelancing platform Elance, found that 39% are putting off employing full-time staff in the coming year. A third are turning to freelancers to plug gaps without adding to their fixed costs, while 34% are freezing pay and 26% are offering staff more part-time work.

'We are seeing more businesses adopting a hybrid workforce model,' Kjetil Olsen, California-based Elance's Europe vice president, said. 'Keeping fixed costs down is critical for SMEs yet with signs of an economic recovery, SMEs can not afford to lose out on spontaneous market opportunities.'

The interesting thing about this survey, is that you can't seem to open a news website these days without a piece of good economic news. Yesterday manufacturing orders reached their highest level in almost 20 years and city job openings hit a seven month high. GDP expanded 0.8% in the third quarter of this year, the best three months since 2010. Yet the cheery statistics just don't seem to be producing smiles at the bottom of the pile.

It also doesn't help that funding still isn't forthcoming to small businesses. The government's announcement of £250m extra cash for the British Business Bank to lend, on top of £1bn doled out to it last year, was met with a muted response. Fingers and toes crossed for an early Christmas present in the decidedly wintery Autumn Statement on Thursday.