LAUNCHPAD: Funding Circle heads across the pond
The peer-to-business lending site is planning to merge with a San Francisco-based rival.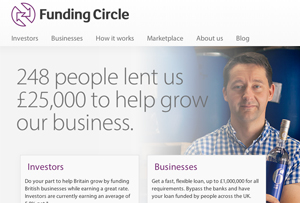 Swings and roundabouts at Funding Circle HQ this morning: having completed a $37m (£23m) round of funding (round of funding… Funding Circle… there's a joke there somewhere), the peer-to-peer (or, rather, peer-to-business) lending company has announced plans to merge with San Francisco-based Endurance Lending Network.

The site is one of the British startup scene's great success stories: having launched in 2010, it's since lent out £165m, matching 56,935 lenders with businesses. The latest round of funding puts its value into the hundreds of millions: not bad for a company that has barely blown out the candles on its third birthday cake.

To be fair, the signs were always encouraging: Charles Dunstone, of Carphone Warehouse fame, and Ed Wray, of Betfair fame, number among its investors. And other backers have included Accel Partners and Union Square Ventures, investors in Facebook and Twitter respectively – so it was unlikely the business was ever going to be a disaster.

The business was originally launched to help take up the slack banks had left when they stopped lending at the beginning of the downturn, and founder Samir Desai reckons there's still lots of opportunity for growth on both sides of the pond.

'We have spoken to a lot of businesses [in the US] and they say the same things as those here do. There's a huge opportunity there,' he said.