LAUNCHPAD: Google does U-turn on banner ad promise
The search engine supremo has broken its 2005 promise to users it wouldn't show banner ads on search results.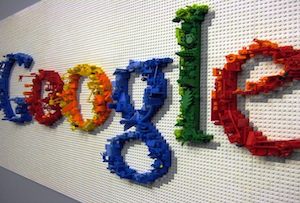 Google is probably hoping we've all forgotten Marissa Mayer's (then its head of search) 2005 proclamation 'there will be no banner ads on the Google homepage or web search results…Ever.' Why? Because the search engine giant is trialling just that.

A system is currently being tested with 30 US advertisers, which show potentially huge banner ads on pages which include the companies in search results.

'We're currently running a very limited, US-only test, in which advertisers can include an image as part of the search ads that show in response to certain branded queries,' the company confirmed.

There was a time when Google simply refused to put any kind of ad on its search pages – something which helped it to market dominance in a world of cluttered results pages. It even turned Visa's advertising offer of $3m down once – at a time when it was losing money.

Why the change of heart? Well, Google likes to make money now. Lots of it. And advertising revenues have been eaten away at as advertisers look for cheaper and cheaper rates. Google looks to be trying to balance that by adding more ad real-estate.

To be fair, Google has been slowly backtracking on its 'advertising-free' rhetoric for some time this isn't a huge surprise. Google has yet declined to talk about how long this latest trial will last and when we might see its effects over here.

Is breaking a promise akin to being evil? Not quite, but the tech company's motto 'don't be evil' feels more incongruous by the day.