Launchpad: Moshi Monsters' revenues roar to life with monster rise
Mind Candy, the company which created children's favourite Moshi Monsters, has more than doubled its revenues to £47m in 2012.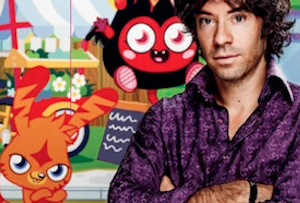 London-based games developer and Silicon Roundabout star, Mind Candy, has announced a 62% jump in turnover from £28.9m in 2011 to £46.9m in 2012. The creator of children's virtual game, Moshi Monsters, also saw a rise in net profit from £7.4m to £8.1m – according to its annual report.

While there was a healthy increase in registered users from 55 million to 70 million (generating £19.8m), it was the sale of Moshi licensed goods which created the monster's share of the increase – with sales reaching £19.3m up from £9.7m and accounting for a whopping 41% of Mind Candy revenues.

Moshi Monsters' omnipresent brand can now be found on all manner of goodies including jelly sweets, luggage, party-wear, stationary and bedding. There's even a Moshi Monsters tablet for the more affluent Moshi fans.

The Moshi Magazine accelerated to become the top-selling children's monthly in 2012 and its debut album stormed to number four in the charts the same year, beating Madonna in pre-orders.

The company has said it expects to find further growth in the mobile and tablet markets – having already released a handful of apps the company felt mobile devices presented an, 'untapped revenue and growth opportunities across different platforms not yet exploited.' Non-English markets are also on the Moshi radar, with two thirds of its sales coming from Blighty, the company sees opportunity further afield.

The man behind the monsters, mop-haired Michael Acton Smith, has hinted at an IPO but the when and the wheres have yet to be revealed. 'Going public at some point is the smartest way forward,' he said last year.

With rival London-based games developer and Candy Crush creator, King, announcing its intentions to float in NY this week, all eyes are on Acton Smith; wondering when the Monsters will go public and whether they'll be stomping across the pond to float or staying in their native London.

As one of the most high-profile companies to emerge from London's Tech City startup sprawl – many will be hoping Moshi stays put. If Acton Smith does decide to go Stateside though, there's a smorgasbord of Moshi Monsters branded luggage for him to put to use.
Want to read more about London's IPO industry? Read our interview with veteran tech entrepreneur Dan Wagner on why he won't be floating his new venture in London...