LAUNCHPAD: Can Tech City's Future Fifty ramp up London's tech floats?
Tech City has announced the first 25 companies on its Future Fifty scheme designed to encourage tech companies to float in London.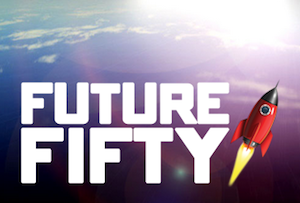 The UK's IPO market has been heating up for a while – it's pretty exciting to watch. There was the recent scuffle over Royal Mail shares; Foxtons hit the ground running last month; and Crest Nicholson made a successful debut back in February (and there are a smorgasbord more in the pipeline).
But there's still something missing from London's stock exchanges. A big-ticket tech IPO.
The UK's technology sector is booming, there are rumors of flotation plans surrounding many of our technology stars (most notably Mind Candy and Zoopla) but there's a fear these firms will shun London and head to New York. That's exactly what games maker King has done. The London-based creator of the insanely popular Candy Crush Saga has filed for an IPO in the US. Sniff, sniff.