LAUNCHPAD: Thom Yorke takes on Spotify
The Radiohead singer is removing some of his music from the streaming service. At least he's trying...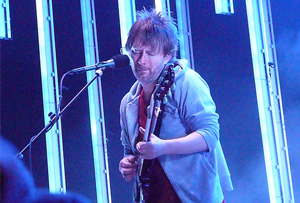 There aren't many musicians with enough cash to spare to challenge music streaming service Spotify, which is notorious in the industry for the low fees it pays to artists.
Props, then, to Radiohead singer Thom Yorke, who announced via Twitter yesterday evening that he and producer Nigel Godrich were pulling some of their music off Spotify in protest against the service's policy of paying 'f*ck all', as Godrich delicately put it.
Godrich's explanation is too lengthy to quote in full (you can see the full rant here), but Yorke was more pithy: