LAUNCHPAD: We're no threat to banks, says Funding Circle boss
Funding Circle director (and Betfair co-founder) Ed Wray reckons the lender is 'a long way' from funding big business.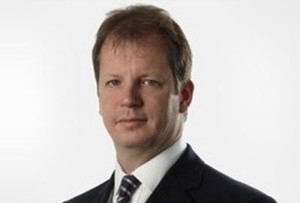 Betfair co-founder Ed Wray may be an investor in, and non-exec director of, peer-to-peer (P2P) lending start-up Funding Circle, but he doesn't think peer-to-peer lending - or, indeed, crowdfunding - is going to do away with traditional bank financing, despite the fact that it's been touted as banks' biggest threat.
'At the margins there'll be competition and we'll both be going for the same types of businesses, but it's a long way away until P2P is funding BP's next $7bn revolving loan,' Wray told MT after a press conference for this summer's International Festival for Business.
'People are trying to say banks and P2P are very competitive and confrontational. I don't see it like that. They'll all be part of the financial spectrum,' Wray said. The speed of getting a P2P loan as opposed to snail-paced bank financing made it a good funding option for smaller businesses, he added.