Laundrapp co-founder: My 10 biggest lessons
Serial entrepreneur Ed Relf has expanded on-demand laundry service Laundrapp into 100 towns and cities across the country. But he's made plenty of mistakes along the way. Here's what he learned from them.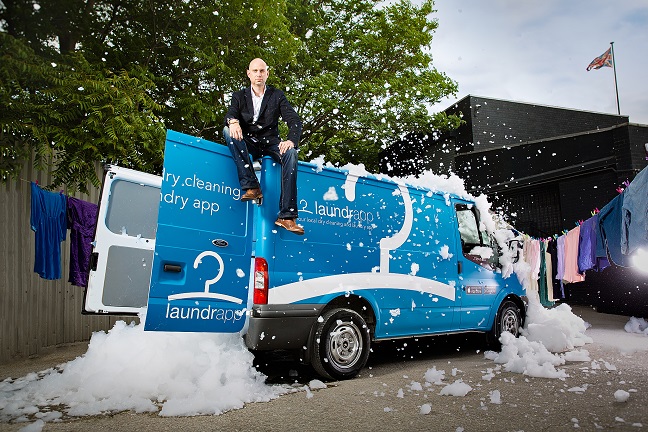 1. Be honest about your weaknesses
Don't just focus on your strengths. When launching a business and hiring new staff, it's important to embrace both your strengths and weaknesses. Teaming up with your friends might seem tempting but, if it's the easy option, don't go for it. Instead, scout and recruit staff that will challenge you and complement your weaknesses.
2. Set big hairy audacious goals
Leave the thought of mediocrity behind and create a 'Big Hairy Audacious Goal' (BHAG), one that will push your company to achieve greatness. Use it as a rallying cry for the business and focus all your efforts and energy on achieving it. A great BHAG will cause your team to stretch beyond the norm. If your team becomes too large in the process, then break them down into cross-functional groups and assign each of them with their own BHAG. The aim of this goal is to move quickly, as if you're being chased down an alleyway by Rottweilers.
3. Put customers at the top of your organisational chart
In this digital age, it's important to keep your customers happy and get your service right, especially with the high usage of social media and review platforms such as TrustPilot and Yelp. Treat your unhappy customers carefully; they will act as your greatest source of learning. While they don't expect you to be perfect, they do expect you to take their feedback into consideration and fix things when they go wrong.