The lawyer's guide to surviving Christmas
Christmas: it's full of cheer, or full of potential lawsuits, depending on who you are. Shelley Crofts from Burges Salmon gives her guide to negotiating the festive minefield.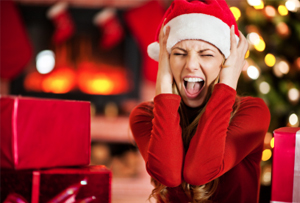 1. Winter weather woes
In great British tradition, forecasters are predicting the harshest winter for over 60 years. Make sure you're ready for the first flakes of snow by having a clear policy setting out how your business will deal with attendance at work during extreme weather conditions.
Include details of any alternative arrangements you can put in place, such as permitting homeworking or flexible working. Also make clear payment arrangements for employees who don't make it to work. For example, should it be taken as unpaid leave? Or should missed time be made up? If you have a clear policy and share it with your workforce in advance, you might find this has a remarkable effect on attendance levels.
2. The Christmas gift
In the spirit of giving, it might be nice to show your appreciation for employees' efforts over the year – but make sure it doesn't turn into a gift for the taxman instead.