'Lazy' entrepreneurs and 'unk-unks'
Among Europeans, it is the British who have a reputation for working the longest hours, though whether or not this is good for our levels of productivity is another matter entirely. Whatever, the 48-hour work week is not something most people experience.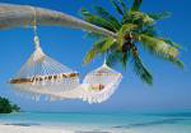 None more so than entrepreneurs - that toiling, self-sacrificing, risk-friendly backbone of the UK. Yet MT was surprised to learn this week that entrepreneurs in the capital work the least hours a week, averaging just over 44 hours.
A survey of SME owners by Continental Research on behalf of Abbey found that entrepreneurs in the South West work the longest week, clocking up nearly 58 hours - the surf life of days spent at the beach catching the waves is clearly a myth.
But don't be fooled by London's slack figure – they might be the laziest entrepreneurs but they are also the most stressed, with 40% admitted that their health had suffered due to working long hours. This compares to 15% in Yorkshire and Humberside.