Leadership lessons from Sepp Blatter
The FIFA boss's downfall shows us that power can corrupt - and you'll eventually be found out.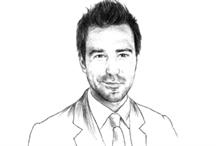 Had Sigmund Freud been an architect, he would have probably approved of the design of the FIFA headquarters building in Zurich: two-thirds of it is underground, much like the repressed dark side tendencies that Freud ascribed to the human unconscious. Freud also noted that unless we are capable of self-control, our repressed dark side will be expressed in situ, emerging as anti-social symptoms.
Sepp Blatter would have been a perfect case study for Freud. A despotic leader who rises to the top by inhibiting the toxic aspects of his personality, but is eventually hijacked by them. You can clearly not fool all the people all the time.
It would surely be naive to think that corruption in FIFA started only with Blatter, but his predecessors were arguably better at faking it - or exercising self-control. Integrity is in the eye of the beholder, and when everybody in the world thinks you are corrupt, people will line up to bring you down, if only to exercise the role of a moral authority. Everybody needs enemies; Blatter was low-hanging fruit for anybody desperate for a populist image boost. Moral acts rarely come that cheap.