Leadership profile: Bob Dudley
Who is the BP CEO and what's he done at the oil giant?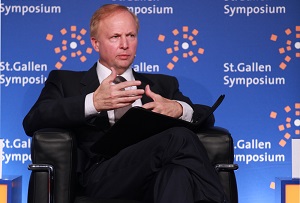 Bob Dudley became the chief executive of BP in 2010 in the immediate aftermath of the Deepwater Horizon disaster. An oil industry lifer, he is known for being steady, diplomatic and cool under pressure. Just as well really...
Defining moment:
In 2010, Dudley was sent to manage the disaster recovery efforts after BP's Deepwater Horizon catastrophe killed 11 people and spewed 4.9 million barrels of oil into the Gulf of Mexico. A few months later he replaced Tony 'I'd like my life back' Hayward as group CEO.
Dudley was qualified, no doubt, but then so was Hayward. The difference between them was that Dudley was untainted by the spill and crucially not British. New York born and Mississippi raised, he was better able to handle the ire of the American public and politicians, who were out for blood.