What we learned in 2015
John Lewis loses its Christmas crown, Mark Zuckerberg's philanthropic failure, how to become a billionaire.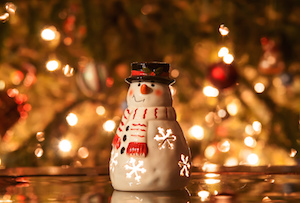 (1) The eagerly awaited (or dreaded, depending on your Christmas spirit) battle of the Christmas adverts is still a draw for the general public, but John Lewis lost a bit of its lustre this year. While the Man on the Moon ad was a success, Sainsbury's classic featuring Mog the cat was the public's favourite. If that wasn't bad enough, Aldi also tried to trump John Lewis on its own turf, with a tongue-in-cheek rip-off.
(2) No matter how sincere you might be, if you're the bigwig at the helm of a company, people are probably going to view any philanthropic endeavours with suspicion – just ask Mark Zuckerberg or Dan Price.

(3) Becoming a billionaire actually isn't that difficult at all. As long as you've got four rather specific personality traits. Curiosity may have killed the cat, but it makes the billionaire, apparently. But bear in mind once you've made your money, it's actually pretty tricky to hold onto it.