Learning from Visa®? - Introducing Insurance Provisions in Microfinance Contracts - Insurance Against Poverty
Microcredit helps alleviate poverty in the developing world through the provision of small loans to individuals or groups for grass-roots self-employment. But what happens if a borrower can't repay a loan due to some unforeseen event such as a local flood or family illness? Credit might actually make beneficiaries even more vulnerable by adding an additional claim on their scarce income. In this chapter from Insurance Against Poverty, INSEAD's Loic Sadoulet pleads convincingly for the generalisation of microinsurance and provides a simple pricing mechanism and guidelines for its wider implementation.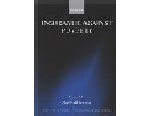 According to the 2004 Microcredit Summit Campaign report, there are around 3,000 microfinance programs across the world servicing over 80 million people. These figures, while impressive, remain a drop in the ocean and moreover, getting access to microcredit does not necessarily mean getting out of poverty. While that would be a ridiculous simplification of the problem, the extension of credit to a broader range of financial services has proved its worth and its further development can help more people in meaningful and long-term ways to ensure steady movement up and out of poverty. In particular, insurance on loan repayments should be an integral part of financial services on offer, and Affiliate Professor at INSEAD, Loic Sadoulet tells us both why and how.
In a bid to boost microcredit and microfinance programmes, The United Nations General Assembly has decreed 2005 as the International Year of Microcredit, sponsored by major microfinance institutions (MFIs), government bodies, non-governmental organisations and other UN divisions. What better time then to look at how other microfinance services, and specifically microinsurance, can be more widely offered and better adapted to facilitate financial and therefore life security for its clients-the world's poor.
In this chapter, Learning from Visa®? Incorporating Insurance Provisions in Microfinance Contracts from Insurance Against Poverty, Professor Sadoulet examines the pluses of extending insurance coverage to microcredit borrowers and in a no-nonsense way successfully puts forth the case for generalised insurance coverage on microcredit loan repayments. Recognising just how risky poor peoples' lives really are: how a family illness, fluctuating weather conditions or machinery break-down can severely impact both income earning and/or loan repayment capabilities, insurance is a must to ensure continuous movement towards financial stability.