Learnings - a painful expression. Where did it come from?
The word 'learnings' is enough to leave most of us cringing. Here's where it came from.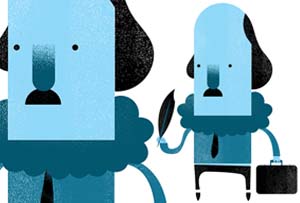 The dotcom entrepreneur Sarah Curran recently spoke about her business philosophy.
She didn't, she said, believe in mistakes - 'they're all learnings'. An admirable outlook: but a controversial use of language.
Last year, Forbes magazine included 'learnings' in a survey of 'the most annoying, pretentious and useless business jargon'. And it does feel wrong.