A Leonardo DiCaprio movie is the last thing Volkswagen needs
The Hollywood actor's production company is going to make a film about the VW emissions scandal. Spoiler alert: Herbie's dead.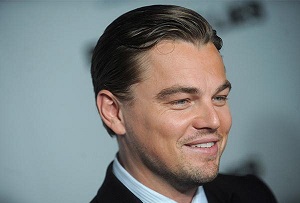 If you'd told Volkswagen six months ago that Leonardo DiCaprio wanted to make a Hollywood movie about the firm and its environmental credentials, the reaction would have been champagne (or Sekt) all round. Everyone loved the Love Bug, right?
Sadly for VW, the film that noted environmentalist DiCaprio actually wants to make is unlikely to have script space for lovable 60s driverless car Herbie. The actor's production company Appian Way recently joined forces with Paramount to buy the rights for a movie about something VW no doubt wishes would just quietly go away: the emissions scandal.
The film will be based on New York Times reporter Jack Ewing's unpublished tell-all book on the emissions scandal, which wiped a third off VW's list price in the space of a few days last month. A drop in market cap and a few rolling heads at the top of the business will be just the beginning, of course, as numerous investigations, law suits, expensive product recalls and eye-watering fines loom - potentially up to $18bn (£11.8bn) in the US alone.