Lessons in how not to do succession planning
Hanging on to the reins of power too long can have unfortunate consequences for your business.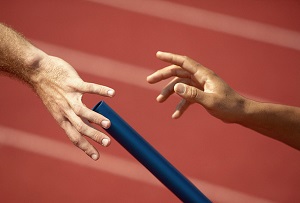 Old age should not be a barrier to success in a fair and modern society. A person's ability should determine their career progress, not assumptions made because of their background. Indeed, diversity of experience, just like diversity of gender or ethnicity, can be hugely beneficial in creating an organisation resilient to the challenges a diverse and changing world can throw at it.
A nice thought, eh. So is it okay for a multibillion dollar listed company to have a 92-year-old executive chairman? That's what US media firms Viacom and CBS had, in the form of Sumner Redstone – at least until the tycoon and majority owner announced his retirement from CBS on February 3, leaving his position at Viacom uncertain.
Redstone's tale is a tragic one – a relentless mogul who regularly insisted he has 'no intention of dying', his latter years have been marked by high-profile divorces, feuds with his children and lately allegations of mental incapacity from his former carer (and lover) Manuela Herzer, who called him 'a living ghost'. That's all very Dallas or Dynasty, but it's also instructive on the thorny issue of succession planning.