The libor sentence is excessive - anger makes for poor justice
EDITOR'S BLOG: The SFO have finally got their scalp, but at a high cost.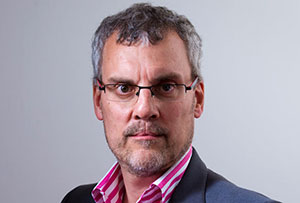 In Britain you can commit manslaughter and go to prison for less than 14 years. You can have a go at someone with a knife and grievously wound them, you can set your pitbull on a child - and receive less than 14 years. And on these shores, as elsewhere - you can preside over that most corrupt of global sporting institutions, FIFA, and still walk the streets of Zurich a free man.
I think the sentence handed down yesterday to Tom Hayes, the libor manipulator, was wilfully savage. Most people, however, do not think this. They think he's a nasty rich banker, a money-adoring chancer who had it coming to him. Good riddance. Never mind the mitigation that he was 'a bit Aspergers.' He can just think himself lucky he avoided extradition to the States where he would have been marching around in an orange suit for more than twice as long.
Hayes is a poster boy for the collective sins of an industry. (And, as one of its rare scalps, you can bet the Serious Fraud Office is now going to go after more libor-offenders, after years of abject failure to pin very much on anyone.) According to the court reports Hayes and his defence team succeeded in getting right up the nose of Justice Cooke, reversing a guilty plea and trying all manner of stunts. Somehow the defence gag that 'even Mother Teresa would have manipulated Libor if she had traded it' doesn't look quite so witty in retrospect.