Lidl will pay its staff the Living Wage
The discount supermarket's staff will get a minimum of £8.20 an hour.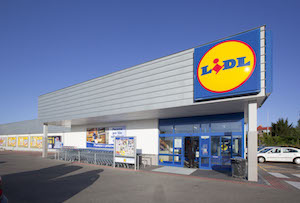 Lidl has announced it will pay its staff the Living Wage, bagging itself good publicity, thumbing its nose at its struggling competitors and throwing down a gauntlet to the numerous retailers and restaurants that have said they will struggle to pay the new National Living Wage (NLW).
The German discount supermarket will pay its 17,000 UK staff at least £8.20 an hour from October 1, rising to £9.35 in London. That, it says, will mean 53% of its employees will get an average annual pay rise of £1,200.
That's a pound an hour higher than the £7.20 NLW that's coming into force next April. It'll also be increased if the Living Wage Foundation announces a higher rate at its annual review in November.