Life after redundancy: bouncing back from the sack
Being fired need not be the calamity it first appears to be - with the right attitude you can turn it into the springboard to finding a job you're passionate about. Just make sure you take a full contacts book.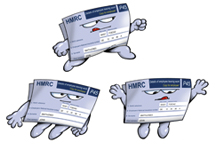 It's over two years since the collapse of Lehman Brothers precipitated the financial crisis and the recession that followed, but there is little sign that cinched-in corporate belts are being relaxed again. Indeed, one of the lessons of recent months has been that, rather than a temporary interruption of normal service, the new mood of caution and thrift is likely in itself to become normal service, at least for a year or two. Growth across the board will be hard to find, inflation and interest rates are likely to rise, and public spending cuts, while promising long-term gain, will certainly involve a good deal of short-term pain.
Consequently, many observers of the job market are anticipating that 2011 will be a tough old year, in which the axe will continue to fall and the dreaded P45 will feature all too prominently. The CIPD for one predicts that unemployment will hit a 17-year high of around 2.7 million, as small gains in the hesitant private sector recovery are offset heavily by big losses in the public services.
There's even a new set of euphemisms for getting the chop - the old favourites from the last recession, downsizing and right sizing, having been usurped by newcomers like forced attrition and employer-initiated departures.