'Like most mothers you just live with guilt the entire time' - Joanna Jensen
Her children's toiletries brand Childs Farm is turning over £2.2m, but the entrepreneur has found work-life balance to be a myth.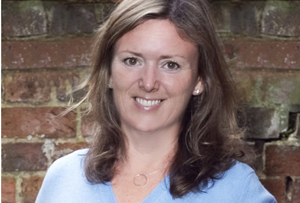 It's a question working mothers hear frequently and one rarely asked of working fathers. 'How do you balance work and family life?' For Joanna Jensen, the CEO and founder of baby and toddler toiletries brand Childs Farm, the answer is simple.
'I didn't in the early days,' she says candidly. 'Because when you're starting a business it really is 24/7 and I literally worked every hour that I could, taking the time off to feed the children, do their homework, read them a story and then I'd get back on the computer. But if you want to start your own business that's the price you have to pay.'
Since starting her business in 2010, Jensen's secured listings with the likes of Waitrose and John Lewis and is launching a baby range exclusively with Boots this month. Turnover is expected to hit £2.2m by the end of this year. The products went through trials to get the seal of approval as being suitable for sensitive and eczema-prone skin. 'People are so desperate not to have to put steroids or petrol-based products on their children's skin,' Jensen says. 'The NHS says about one in five children in the UK has atopic eczema, so you've got a market desperate for something that'll work on their kids' skin, but one that isn't a medicinally industrial product that could have long-term implications.'