At the limits of the known world
This thrilling account of a 16th-century voyage across the top of Russia also excels at describing the birth of the modern company, says Mathew Lyons.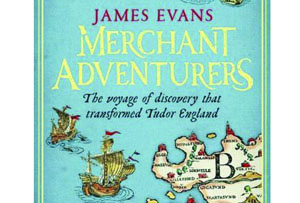 The recent media coverage of the discovery of Sir John Franklin's flagship, the HMS Erebus, on the sea floor in the Canadian Arctic Archipelago is a reminder of the public's abiding fascination with the Age of Exploration and of its huge cost, in terms of both blood and treasure. Neither the Erebus, nor HMS Terror, the other ship under Franklin's command, had been seen since 1845.
With this in mind, James Evans's book, Merchant Adventurers: The voyage of discovery that transformed Tudor England, seems particularly timely.
Franklin and his men were among the last to perish in the centuries-long quest for a North-West Passage over the top of the Americas to the rich markets of the east, and in particular to China, or Cathay as it used to be known. While many books have been written about that quest, Evans has, quite literally, gone in another direction.