LinkedIn says it can find copies of your 'rockstar' employee
But the future isn't here just yet.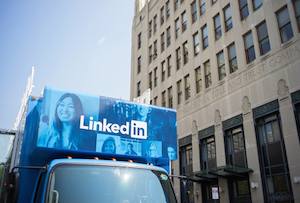 Ever wished you could clone you star salesperson or your standout software developer? Genetic and robotic technology isn't quite advanced enough yet, but LinkedIn claims it can give you the next best thing - finding potential hires who are veritable doppelgangers of your super staffer.
'Countless recruiters told us hiring managers often say "I don't know what my search criteria is, but this rockstar on my team is exactly what I'm looking for",' Eduardo Vivas, LinkedIn's head of talent solutions, wrote in a blogpost announcing the update of their 'Recruiter' tool, alongside a sorely-needed more mobile-friendly app for job hunters.
'Now all you need to do is enter your rockstar employee's name into the search field, select their profile, and LinkedIn Recruiter will automatically provide you with a list of similar members.'