Liv Garfield to become CEO of Severn Trent
Taking the number of female FTSE 100 CEOs to the grand total of four. Slow and steady wins the race.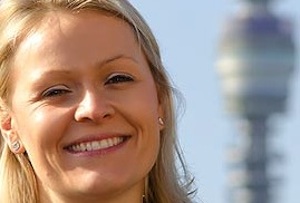 BT executive Liv Garfield is to become the CEO of water company Severn Trent, hoisting female representation in the FTSE 100's top jobs up to four. Yep that's 4% - aren't we doing well.

Garfield leaves BT after 11 years at the company, the last two as chief executive of Openreach, managing the company's £2.5bn roll-out of fibre broadband.

'It is a huge wrench to leave Openreach,' Garfield said in a statement this morning. Looks like she's had enough of never-ending complaints about super slow connections and ageing phoneboxes, and fancies a taste of tabloid sparring over rising utility bills and executive pay instead.
Severn Trent is probably hoping Garfield can drag its rusty old pipes into the digital age. It's a big promotion for the 37-year-old, so we figure Severn Trent must really love their broadband, unlike those of us out in the sticks.

Diversity cheerleaders mourning the loss of Angela Ahrendts to Apple can get their pom-poms out again, as Moya Greene looks set to drive Royal Mail into the FTSE 100 to join Alison Cooper at Imperial Tobacco, Carolyn McCall at easyJet and Garfield when she takes over from Tony Wray next spring. That is one ladies' luncheon MT would love to be invited to.