You live and you learn: Jon Moulton
Jon Moulton, Chairman of Better Capital, on his plans for Jaeger, avoiding politics and why insensitivity is a strength.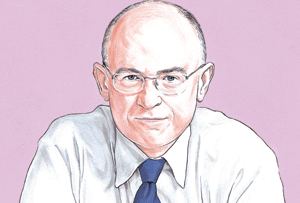 My grandfather was an engineer in Stoke-on-Trent. He was a big influence. I was a very sickly kid, with severe bronchitis. He was a successful entrepreneur and a strong and memorable character. I spent a lot of time with him before he died when I was 11.
I like to think of myself as young, virile and effective. The reality is I'm a man who likes what he does. I label myself more as an entrepreneur than an accountant.
I'm a very fast reader. That doesn't make me a perfect analyst but I can chew through vast quantities of data. Most of our deals are done at tremendous pace: Jaeger was completed in eight days.