You live and you learn: Nicola Horlick
The Bramdean CEO on growing up in the Wirral, studying at Oxford, and dispelling rumours about her relationship with Vincent Tchenguiz.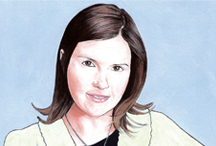 My childhood was like something out of an Enid Blyton book. We lived in the Wirral in a large house on the edge of the Royal Liverpool Golf Course, where my brother and I played on the beautiful white sands.
I have a clear idea of what's right and what's wrong. My father used to say to me: 'It's important to always behave properly towards people - you never know when you're going to come across them again.'
I've never experienced sexism from colleagues. But the press highlights high-flying women because there aren't many of us: things that happen to me get reported. But I do seem to have a dramatic life ...