You live and you learn: Sir David Tang
The founder of luxury retailer Shanghai Tang on the perils of gambling, working with big corporations and the 'nonsense' of east versus west.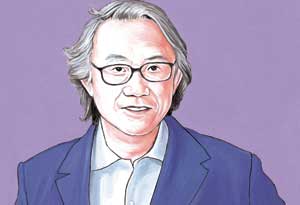 At university, I studied philosophy, then I went to law college.
My grandfather said being a philosopher was pointless and that he'd buy me a flat if I became a lawyer.
I didn't like law. Every client had a problem, and I didn't want to listen to people's problems; I had enough of my own. I had lost my flat in a casino. I won it back. But then I lost it again on the horses.
My family were refugees and by nature entrepreneurial. My grandfather started a bus company. Luck and being in the right place at the right time are the most important things for succeeding in business.
I started Shanghai Tang in 1994. In 1998 I sold a 40% stake to Richemont and the rest in 2006. I couldn't cope with them. Its founder, Johann Rupert, was one of my oldest friends, but all his lieutenants were ghastly. Entrepreneurs should never work with big corporations.