You live and you learn: Sir Philip Hampton
RBS chairman Sir Philip Hampton on why RBS is a good business and why banks are still obsessed with getting a bigger share of customers' wallets.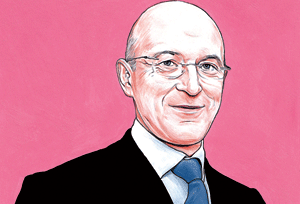 Becoming finance director at British Steel in 1990 was my first big role. At 37, I was incredibly young to be offered the job at a FTSE 100 firm. I brought the average age of the board down to 59.
Being a corporate fixer is a label I don't think I'll ever shift. RBS's problem is that it expanded too much without effective controls. But big parts of the company are really good. The retail bank makes a reasonable return. Effectively managed, RBS will be a sound business again.
Banks do need to change their attitudes. At Sainsbury's, the business model was centred on keeping the customer happy. In banking, it's how we can get a bigger share of our customers' wallets. The customer is an opportunity rather than someone to satisfy.