Lloyds announces TSB's flotation but has it missed the IPO boat?
IPO WATCH: With listings becoming more conservative, TSB could struggle to float at its £1.5bn book value.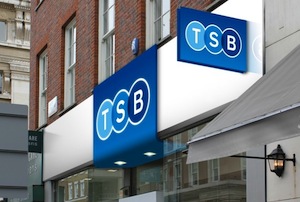 - Read MT's interview with TSB chief exec Paul Pester
It's the day we all knew was coming and lo, it has finally come to pass: Lloyds is floating its TSB business.

Only 25% of the new retail bank will be sold some time in mid-June (the prospectus has yet to be published), lower than previous rumours of a 30-50% listing. However, this is only the first stage of a sell-off that the European Commission has demanded take place by December 2015 in return for the UK government bailout of Lloyds.

TSB is trying to tempt shareholders to hang onto stakes rather than speculate, as the IPO market cools off following a wave of frothy flotations (cf Poundland, Just Eat, AO World, etc). Retail investors will get one free share for every 20 they buy and hold for a year, up to £2,000. The bank also said it isn't planning to pay a dividend until the 2017 financial year.

With 631 branches and 4.5 million retail customers, TSB is currently the seventh-largest retail bank in the UK. However, it has more branches than would be usual for that number of customers, as it was partly formed from 164 Cheltenham & Gloucester branches that didn't offer current accounts.

Chief exec Paul Pester said it would take four to five years for the bank to get the number of customers consistent with the amount of branches, although the stock market isn't exactly famed for its long-term perspective. Investors may also question why TSB needs such a large high street presence, given banking is becoming increasingly online and mobile.
TSB is certainly free of the taint of the financial crisis, which has meant Lloyds is still 24.9%-owned by the government, and the PPI-misselling scandal. However, recent IPOs, including Saga, have been at the bottom of pricing ranges, while companies such as Fat Face have pulled floats as investors take stock of earlier over-enthusiastic listings.