Lloyds boss takes leave of absence with 'Eurozone fatigue'
He was hailed as a saviour when he was appointed CEO of Lloyds in January this year but now Antonio Horta-Osorio, ex-Santander super-banker, is taking time off for 'stress'.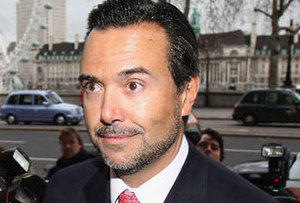 Granted, it is a very trying time to be a banker. But Lloyds shareholders were no doubt hoping for a little more staying power from new boss, António Horta-Osório. Not even a year into his tenure as group CEO of Lloyds Banking Group, he is taking a medical leave of absence to recover from stress-related fatigue.
Horta-Osório was poached from Santander earlier this year to undertake a turnaround of epic proportions. He's fought the good fight so far, enforcing a £3.3bn provision for the misselling of payment protection insurance and slashing 45,000 jobs across the group as part of his cost-cutting mission. But his antics have taken their toll. Lloyds official statement today read: 'The board of Lloyds Banking Group announces that following medical advice António Horta-Osório is taking a temporary leave of absence from his duties as group chief executive of the bank due to illness.'
It's the worst possible time to be stepping back from the CEO role. All the financial markets are in flux and the Eurozone crisis has kept financial, political and business leaders at panic stations for the past year or more. Perhaps there's more to his departure than meets the eye…