Lloyds is 'cutting thousands of jobs' as banking goes online
The bank plans to ditch staff and close branches as part of a plan to automate more of its processes.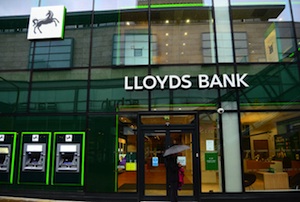 Lloyds Banking Group is set to cut thousands of jobs and close some branches as part of a plan to make more of its processes digital and automated, according to The Times.
Exactly where the axe will fall in Lloyds, which includes Halifax and Bank of Scotland, is unclear, but areas such as mortgage processing and new account opening are expected to be among those hit, as the bank streamlines its processes. Call centre jobs are also thought to be in danger, as customers switch to online banking and smartphone apps. Lloyds declined to comment.
Chief executive António Horta-Osório has been looking for new ways to cut costs as he tries to modernise the bank and take the government's 25% stake back into private hands. He launched a digital division last year in preparation for the overhaul.