Lloyds gets its boss back - but loses 632 branches
Antonio Horta-Osorio has returned to Lloyds amid great fanfare. His first job: the sale of 632 branches to the Co-op.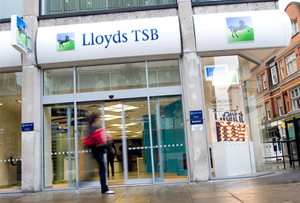 Six weeks after the Lloyds boss took his leave of absence for extreme exhaustion, Horta Osorio is back at the bank. His reappointment has defied many City analysts who predicted that he would be frozen out by the board. Not so. But it certainly hasn't been an easy homecoming.

Last week, Horta-Osorio had to undergo a gruelling physical and mental examination and a series of lengthy interviews with Lloyds board members to prove that he is fighting fit for the role. He has passed with flying colours: 'This was a unanimous decision and he returns with the full confidence of the board,' says Lloyds chairman Sir Win Bischoff. 'All of us believe he continues to be the best man for the job as he was when we appointed him last year.'

It's straight back into the firing line for Horta-Osorio when he clocks in on January 9. Lloyds has to off-load a huge chunk of its branch network as part of its deal with European competition regulators. The taxpayer-backed bank will sell 632 branches to the Co-op to meet EU rules - Lloyds, plumped up by the 'emergency' HBOS takeover in 2008, is currently considered anti-competitive under financial law, because it has too many branches with overlapping catchment areas.

The Co-op narrowly beat rival NBNK Investments, run by ex-Northern Rock boss Gary Hoffman, to the deal. Both banking ventures offered in the region of £1.5bn for the Lloyds branches but Co-op won the day because it had 'less execution risk'. Victorious Co-operative Group CEO Peter Marks believes that the deal will help to shake up the banking status quo, providing more choice to the consumer: 'We have been working to build upon our strong foundations in banking to ensure customers have a real alternative on the high street,' he says. This will be a real blow to NBNK, which was set up specifically to bid for those branches.

While Horta-Osorio was not involved in brokering this new deal, nicknamed Project Verde, he will nonetheless be responsible for its execution. Lloyds has until November 2013 to complete the sale, but March 2012 is the target date. Could this large and complex deal, so soon after his illness, force a relapse? The board is confident he's up to the task. 'I don't for a moment believe that this will happen again,' says Sir Win.