Lloyds still haunted by the ghost of PPI
The bank's shares fall as it sets aside another £500m to cover PPI mis-selling.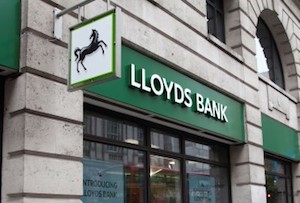 When the Financial Conduct Authority announced earlier this month that it wanted to impose a two-year deadline for PPI claims, it seemed like the end of the scandal was finally in sight. Not so for Lloyds, though, which set aside another £500m today to cover payouts for the mis-sold insurance.
That takes the bank's total provision to a staggering £13.9bn, of which £2.1bn is still 'unutilised'. That's by far the largest share of the roughly £21bn that UK banks have spent so far compensating customers.
Lloyds' shares fell 4.6% this morning to 73.8p, as the rest of its third quarter results also disappointed investors. Its pre-tax profit grew 28% year-on-year to £958m, but underlying profits of £1.97bn undershot the £2.1bn analysts had expected and was 8% lower than last year.