Lloyds is planning to slash 9,000 jobs
The taxpayer-backed bank is shifting towards a more digital model.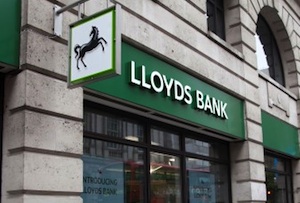 Lloyds Banking Group plans to ditch around 9,000 staff, 10% of its workforce, as it moves towards a more digital model, according to reports today. The bank has already shed tens of thousands of staff since the financial crisis, when it acquired HBOS, but new chief executive António Horta-Osório is thought to be keen on shifting towards a more digital, automated model.
The planned cuts first emerged earlier this month, but today it emerged a source told Sky News that 9,000 was the most likely figure – though it's yet to be finalised. The full announcement is expected alongside Lloyds's third quarter results on Tuesday. The bank has so far declined to comment.
It's unclear exactly which parts of the group will be worst affected, but clerical jobs such as account opening and mortgage processing are expected to be hit. Call centre workers are also under threat as more consumers turn to apps and online banking.