Lloyds plans to cut 9,000 jobs: How do the other banks compare?
The taxpayer-backed bank today confirmed reports that 9,000 staff and 150 branches will be slashed.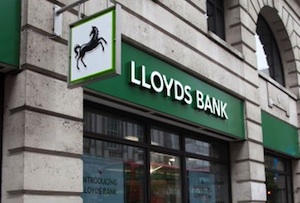 All of Britain's biggest banks have been shedding staff since the financial crisis, as they restructure in an effort to return to rude health. The pain has been particularly strong for RBS and Lloyds Banking Group, the two Government-backed banks that are now seeking to return to private hands.

Today, after weeks of speculation, Lloyds Banking Group confirmed that it will be slashing 9,000 jobs and closing 150 branches as chief executive Antonio Horta-Orsorio takes the bank in a more digital direction. The branch closures will mainly affect Lloyds Bank and Bank of Scotland branches, while the group's Halifax branches are expected to be protected. Lloyds operates the UK's largest branch network, meaning the shift to digital presents particular challenges for its model compared to other banks.

The cuts would bring the total amount of staff cuts since the financial crisis to 54,000, many of which came not long after Lloyds took over the failing HBOS back in 2008. Last year it span out more than 600 branches and around 8,000 staff in the form of TSB, which floated on the stock market in July. Even with that it's clear that Orsorio anticipates an even leaner future.

Meanwhile RBS, which remains majority-owned by the Government, is also expected to slim down. It was reported in February that the UK's biggest bank plans to cut its headcount by as much as 30,000, although it's thought this will be driven by divestment rather than redundancies.

The IPO of its Citizen Bank subsidiary was completed last month and it also plans to sell Williams and Glyn, a new high street bank brand, in the next couple of years. Previously the world's largest bank, RBS staff numbers could fall from 161,000 in 2008 to less than 100,0000, the lowest since it acquired Natwest in 2011.

The other two big banks are also cutting numbers further after shedding thousands of jobs since the financial crisis. In May, Barclays announced that it would be cutting 19,000 of its 140,000 worldwide staff, with 9,000 of these falling in the UK. It was reported at the time that as many as 400 branches may be closed. Last year HSBC chief executive Stuart Gulliver warned that as many as 14,000 jobs could face the chop, predicting that the group would employ around 240,000 staff by 2016, compared with 300,000 when he took over the role in 2011.