Lloyds repays £2.3bn to the taxpayer
Lloyds has successfully completed its £4bn rights issue, allowing it to repay a big chunk of our loan.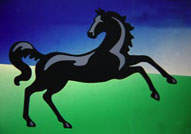 Lloyds Banking Group said today that 87% of its investors had backed its latest rights issue, raising almost £4bn of fresh capital so it can pay back a portion of last year's taxpayer-funded bailout. Since the Government owns 43% of the bank, it bought some of these new shares, but it's still going to end up in credit to the tune of about £2.3bn from today. That's good news for the Treasury, particularly as it suggests that investors are feeling a bit happier about the long-term health of the UK banking sector. And after some disastrous election results and a mass exodus of ministers, Gordon Brown and co need all the good news they can get at the moment…

In some ways it wasn't a big surprise that investors chose to buy the new shares offered in the rights issue – they were available for 38.45p each, well below the 66.2p at which the share closed last week. Just 13% remained unsold; these shares will now be flogged on the open market, with any profits being shared out among shareholders who decided not to participate in the issue. According to reports, this included lots of Lloyds smaller shareholders (who have presumably decided to take the cash instead), plus bigger investors who couldn't afford (or didn't want) to take part.

Still, the good news is that Lloyds will get its £4bn – which it can then use to buy out the Government's expensive preference shares, thus saving it a near-£500m annual interest bill and allowing it to start paying dividends to its shareholders again. So although the Treasury shelled out £1.7bn today to buy its own full allocation, it will get back the balance of £2.3bn, plus a £100m fee and £250m in interest. And because other shareholders took up the offer, it won't have to up its stake from 43% - at least until later this year, when Lloyds tries to scrape together some more pennies to pay for access to the Government's Asset Protection Scheme.

And as City Minister Lord Myners was quick to point out this morning, on Radio 4, the rights issue may have been on favourable terms, but its success does suggest that a bit of confidence is slowly returning to the sector. Issuing new shares would have been unimaginable a few months ago, he insisted: 'I think we have now moved into a new territory in which institutional investors are saying 'We now have confidence in UK banks, their capital is strong and they are clearly again lending and supporting the UK economy''.

Lloyds clearly isn't out of the woods yet, but investors do seem to think the worst may be behind it. Presumably the Government will be hoping that's also true of their own situation - the darkest hour is just before dawn, and all that...

In today's bulletin:
Lloyds repays £2.3bn to the taxpayer
Hornby gets Boots after walking from HBOS
Porsche seeks extra horsepower from Qatari vehicle
Sugar relies on gut instinct to pick new Apprentice
MT Expert's Ten Top Tips: Big benefits with short contracts