Lloyds to replenish its coffers with record £13.5bn rights issue
Lloyds will breathe a little easier if its record cash-call - part of a £22.5bn fundraising - gets the thumbs-up.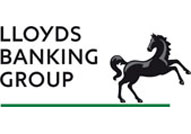 Lloyds Banking Group has just launched the UK's biggest ever rights issue: it's asking its shareholders to stump up £13.5bn, as part of its bid to avoid the Government taking a majority stake. Throw in its bumper £9bn bond issue yesterday, and it looks set to raise a whopping £22.5bn in total. The argument's obvious from Lloyds' point of view: with the extra cash in the bank, it won't need the Treasury's insurance scheme and it should be strong enough to withstand the rigours of the next couple of years. But given its recent struggles lately, and the continuing woes of the UK economy, why exactly are people buying?

Lloyds has some 2.8m shareholders in total, including the largest number of private investors of any UK public company. So to raise this vast sum it will have to issue no fewer than 36.5bn new shares, with investors being offered 1.34 for every 1 they own (the price of 37p is almost 60% below its closing price yesterday, so at least they're cheap). And since the Government is the biggest shareholder, we the taxpayers will also be forking out for new shares – £5.7bn worth, to be exact.

Since we've already stumped up around £17bn in state aid for Lloyds, you might wonder why we're continuing to pour good money after bad – particularly when the whole point of this exercise is to stop us taking a majority share in the bank (at which point we could do awkward things like block bonuses and dividends). But like yesterday's bond issue, which was heavily over-subscribed (apparently they could have sold £12.5bn worth), investors seem keen to stump up. Presumably they're betting that at this stage, the only way for Lloyds is up.

But is it? Rating agency Standard & Poor's is still distinctly unimpressed with the capital positions of the major banks; although most are now in line with the current rules, S&P has been using a different risk-adjusted measure – and by this metric, just nine of the 45 banks studied had a ratio above 8% (currently considered the minimum level), while the likes of UBS and Citigroup were nearer the 2% mark. Since the official rules are likely to change next year so they look more like S&P's, some banks could be in for a nasty shock in 2010.
And even if Lloyds does manage to bolster its capital position, its biggest problem is likely to the performance of the UK economy. Since it does most of its business here, its recovery will be directly linked to that of the UK as a whole. Which isn't looking terribly promising at the moment...

In today's bulletin:
Lloyds to replenish its coffers with record £13.5bn rights issue
Even the management can't save Borders
British Gas in 'accurate bills' shock
Apple leads tech charge on list of opinion-formers
The Parent Project: My little secret