Lloyds sale: it's on
The government has fired the starting gun on the sale of Lloyds shares, selling 6% of the business for £3.2bn.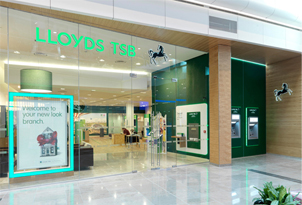 Institutions who wanted to bag a bargain needed to get in quick: after the closing bell yesterday afternoon, the government officially announced its intention to sell off the first tranche of shares in Lloyds Banking Group. The shares - making up 6% of the company - were snapped up, raising £3.2bn for the government.
The sale leaves UK Financial Investments - the body appointed to oversee the assets the government acquired during the financial crisis - with a 32.7% stake. It will now hold off selling more shares for the next 90 days.
At this stage, the shares were only sold to institutional investors, ostensibly because it would have taken too long to provide the detailed prospectus needed to sell to retail investors. Taxpayers will inevitably call 'unfair', though: if everything goes to plan, Lloyds' share price will begin to rise pretty rapidly. So these may well be the cheapest shares that will be sold. Not really helping out the little guy, are they...