Lloyds success could be a boon for the rest of us
Lloyds Banking Group is on track for profit in 2010. And it's even been lending businesses money...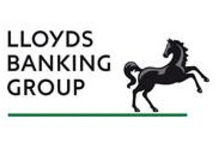 Lloyds Banking Group said today that it's on track for a 'good financial performance' in 2010 – and its first profits since the banking crisis. So things seem to be finally looking up for Lloyds, the once-conservative institution that got into bother by buying HBOS in 2008 - a move that ultimately necessitated a taxpayer bailout. And it's good news too for chief exec Eric Daniels, the man in charge of that deal – he's stepping down by next September and will be keen to do so under as small a cloud as possible.
Lloyds didn't actually announce any specific figures today. But it said that profits in its high street banks were improving, and that its Halifax and C&G arms, the country's biggest mortgage lenders, managed to do ok despite falling house prices - largely thanks to customers moving from fixed-rate mortgages to its standard variable rates.
There's a glimmer of hope here for businesses too. Banks have been heavily criticised for not lending enough - but the good news is that Lloyds has committed to throw £44bn in their direction by March, and has apparently already doled out £35bn by the end of its third quarter. Which is a start, at least. The bank is of course 40% owned by the taxpayer, so it's reassuring to hear that it's diverting some of our money to the places where it is most needed.
Which brings us on to bonuses. While Daniels was keen to stress that he's looking to 'share the success' with the group's 100,000 employees, he also pointed out that this needn't generate 'eye-grabbing headlines'. As Daniels says, this is high-street banking, not investment banking, which makes it a relative saint in the 'lining their own pockets' stakes.