Lloyds is still weighed down by the albatross of PPI
A dividend sweetener was not enough to sate the bank's shareholders.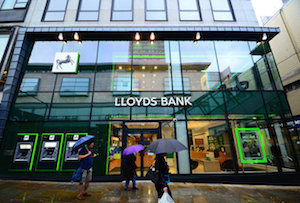 No matter how hard it tries, Lloyds still cannot shake off the albatross that is PPI. Even as it announced relatively healthy profits, the provision of another £1.4bn to cover mis-selling of the payment protection insurance cast a shadow over its first-half results.
That took the total set aside to cover the debacle to a staggering £13.4bn, more than double any other bank. One would have thought Lloyds could have thrown the kitchen sink at the whole affair by now, but apparently not.
Its overall results appeared pretty healthy: revenues crept up 2% to £8.97bn in the first half of this year, while pre-tax profits rose 38% to £1.2bn. Nonetheless, the latter figure dashed analyst expectations of £1.9bn.