'Lock that self-critical voice in a box and throw it off a cliff' - Bella Vuillermoz
Meet Sky's director of women in leadership at Inspiring Women in London on November 19.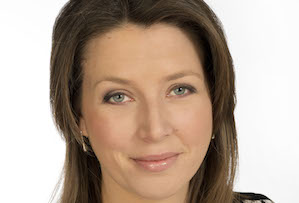 Who has inspired you in business?
My earliest inspiration was my mum: she was the first woman in her family to build a career, and set up and ran her own marketing company. She showed me that girls can.
Today, I get to meet inspiring people every day thanks to my job at Sky – Sue O'Brien is a great example: a super smart – and brilliantly straight-talking - cookie, who has earned an OBE for the dynamism and focus she's brought to the gender equality agenda.
What has been your biggest setback and how did you overcome it?
I started my career in agency and, after three years, was ready for a change. I applied for dozens of roles and went for a ton of interviews, getting down to the last two in several processes but was always pipped to the post.