London startup Transferwise could be valued at $1bn
The fintech firm is reportedly courting a $50m investment from Sequoia Capital.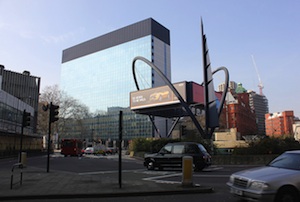 London's burgeoning financial technology (fintech) scene got a fresh stamp of approval this morning as it emerged that the money wiring startup Transferwise is in talks which could value it at up to $1bn (£630m). Its management is negotiating a $50m investment from well-established Silicon Valley VC firm Sequoia Capital, and it's thought that other American investors could also be pursuing a deal, according to the FT.
Founded in 2011 by Estonians Kristo Käärmann and Taavet Hinrikus, Transferwise allows users to send cash to each across borders other online without incurring some of the fees that banks levy on international transfers. It's backed by the legendary Silicon Valley investor and Paypal founder Peter Thiel, and announced in June that it had also secured investment from Richard Branson in a $25m round with Index Ventures and Thiel's Valar Ventures.
London's fintech scene has been widely touted as a discipline in which Britain can lead the world. With its financial pedigree, relatively close proximity to the US, the Middle East and Asia, and legions of techies flowing in from the EU and beyond, the capital looks set to attract more American VC cash in the future.