London taxi maker files for administration
Manganese Bronze, the company that manufactures the iconic London taxi, has called in the administrators over tricky finances.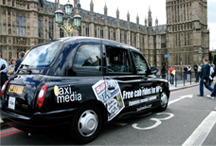 In a blow to the black cab fraternity in London, the manufacturer has not been able to secure a £15m deal with Chinese car firm Geely to move production to China. This has put it on exceptionally shaky ground financially. Today the firm said in a filing that 'discussions with various parties to secure funding on acceptable terms to address the Group's financial needs have proved unsuccessful. The Board has therefore concluded that the Group is no longer a going concern and has filed notice of intention to appoint administrators.'
The firm suspended its shares earlier this month at the 10p mark, which was catastrophically low compared with its peak of 945p per share back in 2007. In its filing, the firm mentioned a faulty steering column issue as being the main cause of its financial plight. Bosses ordered a recall of 400 cabs earlier this month because of the fault, which ironically was caused by a batch of faulty parts from a Chinese manufacturer. The company described the recall as having a 'very detrimental impact' on cash flow.
It's not as though everything was hunky dory before the steering column issue, however. Revenues have been falling rapidly in recent years: in 2011 they fell 9.1% compared with the previous year, to 1,502. In the first six months of 2012, the company reported an operating loss of £3.1m on sales of £34.3m. Then in August it realised that it had understated past losses to the tune of £4.25m. With figures like these, no one can say the firm has had an 'easy ride' since recession struck.