London tech investments surge 1000% in 4 years
The capital is driving the UK technology boom, with the highest VC funding levels since 2001. But are we in a bubble?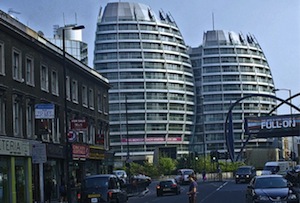 Britain's venture capitalists (VCs) are splurging on tech start-ups again, in a sign the economic recovery is gathering pace. The sector raised £856m in the first half of 2014, 93% of the total raised in 2013 and 37% more than in 2010, according to research by Ascendant Corporate Finance.
The engine of this growth is London, where tech funding has been so strong in the first nine months of this year, at £643m, that it is now ten times higher than in 2010, according to research commissioned by London and Partners, the promotional arm of the mayor's office.
This, it said in a statement, highlighted the success of initiatives like Tech City and London Technology Week, both of which London and Partners also promotes. Funny, that.