London's black cabbies are going to bring the city to a standstill - again
The capital's black taxi drivers are, once again, going for the tried and tested Luddite tactic.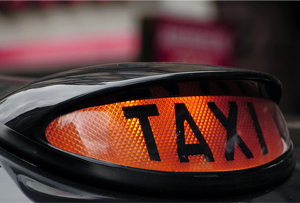 Back in June, London's black cab drivers blocked traffic in central London, in protest against private car hire app Uber. The action was such a resounding success - sign-ups to Uber rocketed 850% that day - that they've decided to do it all over again.

Black taxis will be crawling around Trafalgar and Parliament Square at snail's pace from around 2pm this afternoon. This time they claim, rather implausibly, that they're angry at Transport for London's policies in general, rather than Uber in particular.

'TFL's inability to deal with the growing threat to Londoners safety of illegal minicab touting, unlicensed operators and electric rickshaws are the main grievances of the cabbies although the proposed Cycle Crossrail (Barmy Boris's Barking Mad Bike Scheme) is now firmly in their sights,' the London Taxi Drivers Association (LTDA) said in a statement.

TfL was less-than-pleased. 'It is regrettable that a number of taxi drivers – whose job it is to help keep this city moving – plan to cause unnecessary disruption to other road users,' said Leon Daniels, TfL's managing director for surface transport.

'The taxi trade has several forums with TfL and the Mayor. We urge them to communicate directly with us on the specific issues they wish to discuss.'

The LDTA is currently trying to sue six Uber drivers, claiming the smartphone app they use to calculate fares means they are operating a taxi meter without a licence. Meanwhile, TfL asked the High Court to clear up whether the app is legal once and for all, although that decision won't come until the case has worked its way through the lower courts.

Combined with this latest protest, it all makes London's black cabbies look like petulant, spoilt children, rather than passenger-pleasing, value-for-money drivers. And that isn't going to help anyone but the Addison Lees and Ubers of this world.