London's broadband is among the worst in Europe
Perhaps BT should focus on connectivity instead of football?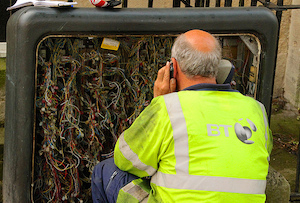 Is the UK's successful digital sector under threat as a result of poor connectivity? Today the House of Lords committee on digital skills said that internet provision in London is among the worst in Europe's capital cities, falling behind the likes of Romania's Bucharest and even the isolated capital of Iceland, Reykjavik, to 26th place.
'The Committee…found that internet provision in the UK needs a boost,' said its chair, Baroness Morgan. 'It's unacceptable that some urban areas still experience 'not-spots', particularly where the lack of internet directly affects the UK's ability to compete.
'Also, in some parts of the UK, as many as 20% of the population has never used the internet. Only when the Government treats the internet as a utility, as important and vital for people as water or electricity, will these issues be addressed.'