London's house prices could crash down to earth with a bang
The capital tops a list of major cities at risk of becoming a bubble, according to UBS.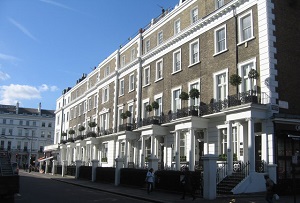 The average home in Britain's capital city is now worth £499,997, according to Land Registry figures announced yesterday, a 9.6% rise since the same time last year. But there's a very real danger they could go into reverse soon.
London tops a list of the most overvalued housing markets in the world in a report released by UBS today, which says the capital is in 'bubble risk' territory. The capital is one of the most expensive cities in the world (no kidding?), it says, and it takes a skilled service sector worker an average of 14 years to save up to buy a 60m squared home.
So what's to blame for this situation? Obviously homes in the city are generally in high demand because of the high concentration of well-paid jobs. But investors (some, but not all, from overseas) looking for a nice return rather than somewhere to actually live are also culpable.