Look like your interviewer? You'll probably get the job
Hard luck if you're female, ethnic minority and working class.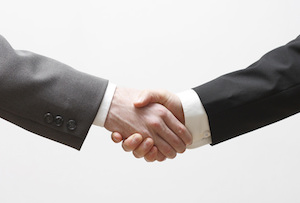 It's now well-established that 'unconscious bias', those instinctive prejudices we don't always realise we have, is rife. And it's particularly pernicious in the recruitment process.
The CIPD, the HR industry body, reviewed a raft of studies in a new report and, even if you'd heard of many of the findings before, it makes for depressing reading. In short, interviewers tend to hire on 'gut instinct' and if you look like, sound like and have a similar background to them you're far more likely to pass that litmus test.
If your interviewer plays golf and you can sneak in a mention that your handicap is pretty good, you're in luck - employers look for people with similar interests to them. And recruiters at elite law and accountancy firms are hiring more privileged candidates, with 'poshness' indicators like a cut-glass accent and having been to a private school getting the thumbs up.