Lord Bilimoria on the unintended consequences of Brexit
Brexit won't just hurt businesses, says the founder of Cobra Beer. It will do irreparable harm to families and livelihoods.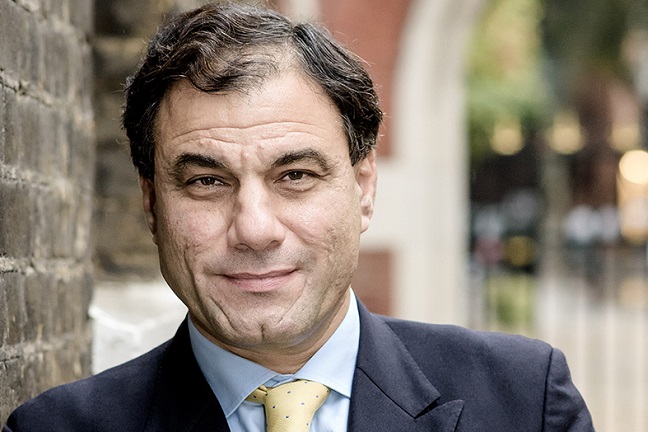 The cabinet had a long day of talks at Chequers earlier this month. And, for the first time since the referendum on 23 June 2016, the business view of Brexit appeared somewhat optimistic.
I was proud to play a role in the House of Lords for Parliament to have a meaningful vote on the terms of the final Brexit deal. And the Brexit White Paper revealed the clear intention to enshrine frictionless trade with the EU.

This was a positive step. As was the new Brexit Secretary Dominic Raab's joint meeting – after less than 24 hours in post – with Business Secretary Greg Clark and a number of industry leaders. This showed the will to engage business as soon as the Chequers plan was agreed.

Meanwhile, Boris Johnson resigned as Foreign Secretary, providing hope that our voices would now be heard, following his outrageous 'f*** business' outburst just weeks earlier.

But that feeling of optimism didn't last long. Once again, the interests of businesses and their employees are being overlooked in Parliament. The Prime Minister stuck by her principles for the better part of a week, before giving in to her Eurosceptic backbenchers' amendments. She has watered down her own Chequers plan, and has shown she is still willing to walk away from the negotiations with the EU and enter a 'no deal' Brexit scenario, risking the loss of thousands of jobs currently filled by hard-working British employees up and down the country.

If we do not deliver frictionless trade, thousands of jobs will simply disappear. And those leading the charge on Brexit know that this is the case. Anna Soubry, MP for Broxtowe, broached this issue in a passionate speech in the House of Commons last Monday:

'What they have said in those private conversations is that hundreds of thousands of [lost] jobs will be worth it to regain our country's sovereignty.

'You tell that to the people who voted leave in my constituency. Nobody voted to be poorer and nobody voted leave on the basis that somebody with a gold-plated pension and inherited wealth would take their job away from them.'

The hard-line Brexiteers say it is their patriotic duty to carry out the will of the people. But they will do whatever it takes to leave on their terms, with or without a deal with the EU and regardless of how many businesses and employees they bring down along the way.

The Remain campaign may have been dismissed as 'Project Fear' during the referendum, but little is being done to prove its warnings were out of step with reality.

A survey by Politico recently found that one in five manufacturing jobs in the UK are at risk because of Brexit's impact on trade in goods, with 11% of manufacturing companies having already lost contracts because of speculation about our changing customs rules. Almost two-thirds of manufacturers say they will have to raise prices to offset against foreign currency, with additional costs already hitting consumers.

More is at risk if we lose frictionless trade. Even if we avoid a hard border in Ireland, the Republic will struggle to move its freight to Europe, taking 40 hours rather than 10 if it has to navigate around the UK.

Some 69% of freight transport goes to the EU from the UK, representing half of the UK's lorries and 90% of its freight trains. Border checks at Calais would lead to 15-mile queues at best, or impossible conditions for freight trade at worst.

We also know that Brexit will hamper inward investment, with uncertainty already affecting business plans among Japanese manufacturers Toyota and Nissan, as well as Jaguar Land Rover and Airbus. All of these companies operate in predominantly Leave areas, and it is those workers that will suffer if their employers pull out of the UK. The unintended consequences of the Brexit vote will do irreparable harm to families and livelihoods.

If the government wants to carry out the will of the people, it must proceed with a softer Brexit route and there ought to be a People's Vote on the final Brexit deal or no deal.

Theresa May must show leadership and stand up to backbench Brexit bullies. For someone who has refused to compromise on a second referendum on the terms of the deal, the PM is very willing to compromise with the Hard Brexit wing of the party.

If leaving the EU is about taking back control, then the first step must be for the PM to take back control of her government, and do right by Britain's businesses and their employees.

Lord Bilimoria is founder and chairman of Cobra Beer, founding chairman of the UK-India Business Council and president of the UK Council for International Student Affairs.
Image credit: Karan Bilimoria